Post with 2 notes
There have been so many media related stories this week I decided to just do one big post.  
The Underground New York Library tumblr proves some of us still read books.  Even though all of these pictures have been taken on the public subway system, it still feels a little intrusive?  If you read the NY Post this week, you might have seen the article recommending Jay Z name the new Brooklyn basketball team the New York N******.  And if you believe in global warming, you might be a unabomber.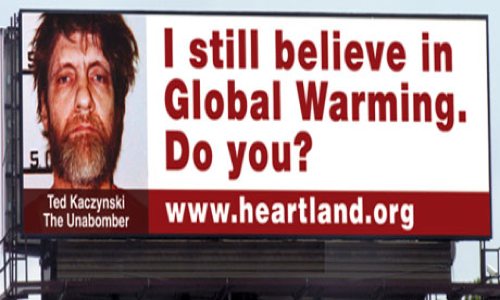 "A Complete Guide to 'Hipster Racism'" blew up the internet.  There were a number of responses, some of which pointed out that this is not a new topic.  My favorite response tied the article to the work of Lester Bangs, the author of "Astral Weeks" and many other album and show reviews.  The emergence of the series of Popchips commercials featuring Ashton Kutcher were kismet.  There were a number of responses written, including a tweet by Das Racist.  So this isn't such a downer, here is an alternative to the ever popular hipster white straight male Ryan Gosling feminist meme.    
Image taken from Perez Hilton's site.  
An 8th grader is campaigning against the deluge of photoshopped images in Seventeen.  But women can't change these stereotypes by entering the industry because they are incapable of operating cameras.  Relatedly, actresses shouldn't get old, tampons that can make you 'radiant,' a really funny photoshop fail and Michelle Obama's appearance on "The Biggest Loser".  
Racialicious interviewed the writers of Farah Goes Bang, a "soon-to-be-made indie film" that "follows three friends in their twenties - on Persian, one Indian, and one white - who hit the road to campaign for John Kerry in 2004."  It also looks like more casting has been done in the new Cesar Chavez biopic, Johnny Depp as Tonto, and people are still talking about race and casting in the Hunger Games.  
Image from LA Times
On the topic of tv, it was argued Glee is bad for the disenfranchised it claims to support, Smash took on Bollywood, and commercials involving Cinco de Mayo contain a lot of racist stereotypes. 
Image from MSN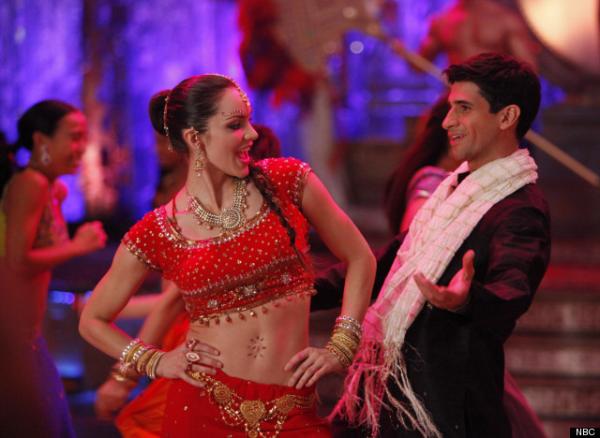 There were a lot of tributes this week.  There is a new tribute to Trayvon Martin featuring Yasiin Bey, Dead Prez, and mikeflo, Common free-styled at the 15th annual fundraiser for The See Forever Foundation and Maya Angelou Schools (sound is a little fuzzy), and everyone is mourning the passing of Adam Yauch, a Brooklyn born feminist, anti racist, and activist.  And as much as I critique it, the Tibetian Freedom Concert was a life changer for me. 
In time for summer, Black Girls Rock! is accepting applicants for their 2012 camp, some promotional posters re imagining ten of this summers biggest mega blockbusters as indies, and flex your mind muscles so when you return in the fall your brain doesn't flatline.  
There are a number of events happening all over the city tomorrow, but there is one in particular that relates to media/popular culture.  Das Racist, Tom Morello, Dan Deacon, Immortal Technique, Bobby Sanabria and more are performing tomorrow at Union Square.  
This video is NSFW.  
For more information: 
Occupy Wall Street, Labor & Immigrant Rights Allies Announce May Day Performances 
Tom Morello, Dan Deacon, Immortal Technique, Das Racist, Bobby Sanabria and more to Play in NYC

What: Occupy Wall Street and its allies in the organized labor and immigrant rights movements are excited to announce that on May 1st, Tom Morello, Dan Deacon, Immortal Technique, Das Racist, Bobby Sanabria and other special guests yet to be announced will be performing on stage at the May Day rally in Union Square, Manhattan.

When: Tuesday, May 1st, 12pm – 5:30pm (see specific timing details below)

Where: Bryant Park & Union Square, Manhattan, NYC

At 12pm, Tom Morello will arrive at Bryant Park to enlist 1,000 guitarists, string players, and singers to take part in the Occupy Guitarmy. After a rehearsal of Woody Guthrie's "This Land Is Your Land," Sergio Ortega's "El Pueblo Unido," Willie Nile's "One Guitar," The Nightwatchman's "World Wild Rebel Song," and the traditional spiritual "We Shall Not Be Moved," the Occupy Guitarmy will depart from Bryant Park at 2pm, march through midtown Manhattan and arrive at Union Square at 4pm, culminating in their performance on stage with Tom Morello. Dan Deacon, Immortal Technique, Das Racist, Bobby Sanabria and other special guests yet to be announced will take the stage after Tom Morello's set.

On May Day, International Workers' Day, the 99% will take to the streets and reclaim our communities. We'll demand economic justice from the major institutions of government and industry who refuse to step forward and deliver a just society. No Work, No School, No Shopping, No Housework, No Compliance. May Day will be another important step forward in the growth of a resistance movement which has captured international headlines and countless imaginations since the occupation of Liberty Square on September 17th, 2011.

For more info on the Occupy Guitarmy, please visit: occupyguitarmy.tumblr.com

For more info, including the schedule of the days events, please visit: Maydaynyc.org & Maydaysolidarity2012.org

Occupy Wall Street is part of an international people powered movement fighting for economic justice in the face of neoliberal economic practices, the crimes of Wall Street, and a government controlled by monied interests. #OWS is the 99% organizing to end the tyranny of the 1%.For more info www.occupywallst.org and www.nycga.net
Post with 3 notes
Colorlines recently posted a short video created by Mama Hope of four African men on how they have been depicted in (western) film.   
(Warning: you might want to turn down the volume on your computer a little before pressing play) 
I guess they just need a white savior like the Kony guy or Gerard Butler?   
Scott A. Lukas, a professor of Anthropology and Sociology at Lake Tahoe Community College, has created the Gender Ads Project.  The website is an amazing resource for the topic of gender and advertising.  Though most of these ads are ones you would see any day in a magazine, please note the website is still NSFW. 
Post with 1 note
While a number of people have blogged about this in the past, a new article called "A Complete Guide to 'Hipster Racism'" is circulating all over the place.  
Specifically 'recreational slumming' made me think of this section from Hip Hop:Beyond Beats and Rhymes. 
Post with 1 note
In honor of Mayday, the international day of worker's struggle, there will be a CUNY affiliated film festival.  More information can be found on their website.  
Post with 1 note
Some of you know my masters work was on the issue of authenticity/co-opting alternative (esp goth) subcultures.  Also have to mention one of my favorite under grad professors, Joshua Gunn, who taught me the 'truth' about aliens and channeled the dead.
 Knowing how to move your body in the right way:
How to Dance Goth from APBS on Vimeo.
Post with 1 note
The casting call for an Acura ad featuring Jerry Seinfeld and Jay Leno is getting a lot of attention for requesting African American actors who are "nice looking, friendly, not too dark."  This is a great example of Clint Wilson II and Felix Guiterriez's "Advertising and People of Color" from Gender, Race, and Class in Media.
So I haven't read these books due to time constraints, but they sound so interesting (and sociological!) I'm putting them on my summer list.
Jezebel has a really great article called "I See White People: Hunger Games and a Brief History of Cultural Whitewashing" that explores hegemonic whiteness and contemporary racist discourse.
The Women, Action and the Media conference is happening on March 31st in NYC.  If you are a female identified person interested in publishing, making media, journalism, etc this is a great opportunity for networking.  
The Hairpin has posted a really interesting article about a high school teacher who has created a Hip Hop Appreciation class for 9th graders.  Bringing popular culture into the classroom can be a difficult balance between academic rigorousness and relevance.  From blogs to books, teachers are talking about the effectiveness, awkwardness, and pedagogical approaches to using popular culture in the classroom.
But I think it is also important to ask students what they get out of the process.
So as not to be one sided, popular culture has also had a lot to say about the classroom. 
Post with 1 note
I just ran across this story featured in Maxim magazine.  Note the article appeared in 2003, but I doubt Maxim has radically changed in the last 8 years.  
This is a great example of Rosalind Gill's argument in Gender and the Media (which includes the chapter "Gender in Magazines: From Cosmopolitan to Loaded")
One study examined the language of these magazines in comparison to the language used by convicted rapists.  Male and female participants in the study considered the language used by the magazines to be more offensive.  
Post with 1 note
Jezebel has a short personal rant on the commodification of a subcultural staple of yesteryear.  
This is a great case of both Sarah Thornton's "subcultural capital" and David Muggleton's "post subculture" dismantling of 'authenticity' and defusion/diffusion.  
Post with 1 note
The New York Times had a really interesting piece recently about how fandom (is?) can become activism.  
Henry Jenkins, the author of Textual Poachers: Television Fans and Participatory Culture (containing the chapter "'Get a Life!': Fans, Poachers, and Nomads"), is cited.
If you have netflix, a few interesting films were just posted:
Reel Injun: On the Trail of the Hollywood Indian
If a Tree Falls: A Story of the Earth Liberation Front
And in mid December Black Power Mix Tape 1967 - 1975